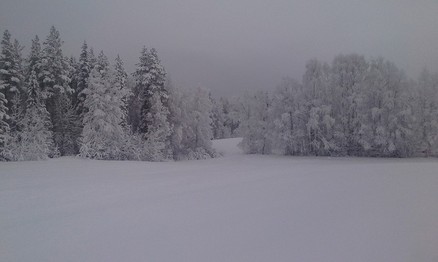 IOSDE has submitted a Shadow Report to the United Nations CEDAW Committee (Convention on the Elimination of all forms of Discrimination Against Women) for the Committee's review of Sweden.
The Report was created and written by IOSDE Founder & Director, India Reed Bowers, BA LLM, and can be found uploaded to the CEDAW website
here
:
http://tbinternet.ohchr.org/Treaties/CEDAW/Shared%20Documents/SWE/INT_CEDAW_NGO_SWE_22844_E.pdf
The CEDAW Committee's public review of Sweden and associated NGO-Committee briefings will take place beginning the week of 15 February 2016 at UN Headquarters in Geneva, Switzerland. IOSDE will be present at the sessions to address the Committee orally and observe the Committee-State dialogue.
Table of Contents of the
Shadow Report
.
I. Introduction
II. Intersectional Discrimination
III. Accessibility: Disadvantage
IV. The Discrimination Act, Foreign Nationals and the Swedish Constitution
V. Legal-political-policy definition of 'minority' in Sweden and the Minority Act
VI. Disaggregated Data and Gender Mainstreaming
VII. "Love Immigrants"
A. At-risk conditions of women who have immigrated to be with domestic partners
B. Lack of resources for 'love immigrant' women who are victims of domestic violence
VIII. Domestic Abuse, the Swedish State, and the Sami Parliament in Sweden
IX. The Role(s) of the Equality Ombudsman
A. Access to Justice
B. The Sami Truth Commission and Sami women's access to justice
XI. Abuse-victim narrative, body ownership and women's rights
A. Non-exploitative prostitution
B. Mishandling of domestic violence victims by police, courts and other parties
Excerpt from the
Shadow Report
Introduction:
"
Sweden creates a clean exterior image and product presentation regarding adherence to women's rights and the CEDAW Convention and human rights to the outside world, yet the reality lived for people and women within Sweden is very different, especially for but not limited to immigrant, Indigenous, refugee, foreign-born or foreign-born descent and all minority women.
There is a large gap between the presentable outlines of legislation, policy, funding and even gender-based work of (Stockholm- and South-Sweden concentrated) organizations of Sweden and the actual success of their functioning on the ground amongst the people and systems in the opinions of the women said to be served themselves, based on experiences of women in high-risk categories for abuse and domestic violence due to already existing in situations of intersectional discrimination in Sweden.
As an immigrant- and domestic-violence-victim-founded, Indigenous-Peoples/Rights-based, unfunded and voluntary non-governmental organization and network, IOSDE has keen insight into both silent and silenced truths in not only the international arena regarding women's rights and violations therein, but in Sweden, its organizational home base. IOSDE stands firm that no policy, law, legislation, system, funding, reporting or otherwise can make up for the silencing of the victims themselves as the persons holding the solutions, ideas, keys, answers and concepts to a better today and tomorrow."
Full Report at
:

http://tbinternet.ohchr.org/Treaties/CEDAW/Shared%20Documents/SWE/INT_CEDAW_NGO_SWE_22844_E.pdf

Media contact:
info@iosde.org or +46 (0) 702834808
General questions and communication: info@iosde.org